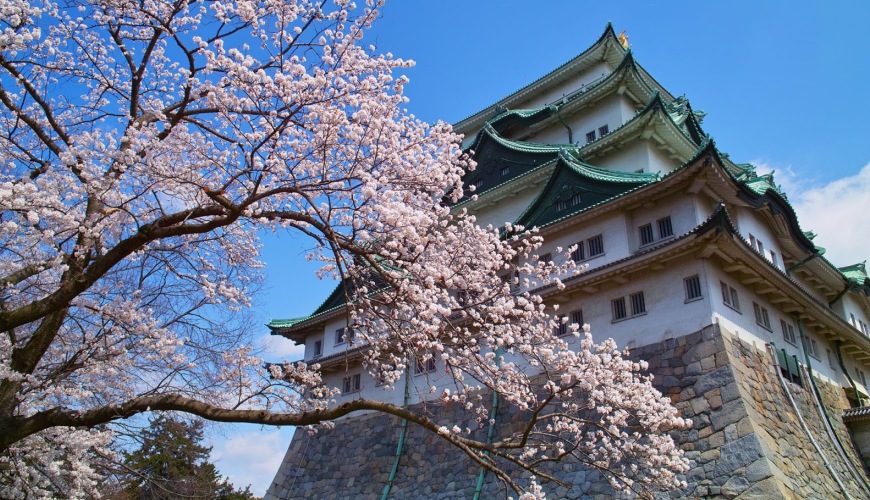 Handily situated midway between Tokyo and Osaka, Nagoya is Japan's fourth most populated city and is one of Japan's wealthiest cities. Excellent transport links makes this place the perfect place to base yourself for exploring central Japan.
Even though this is an important manufacturing and industrial centre, it still offers the traveller an array of sights of interest. The major attraction is Atsuta Shrine, the second most venerated place in the country. The shrine is said to contain over 4,400 national treasures, which cover its more than 2,000 year history, including the Kusanagi sword, one of the three imperial regalia of Japan. Then there is the Nagoya Castle, originally built in 1612. Much of it was burned to the ground during bombing raids in WWII, but it was restored largely along original lines in 1959.
One sight that pays homage to Nagoya's importance as a commercial hub is the Toyota Commemorative Museum of Industry and Technology. This large museum contains several vast halls that are packed with old machinery and historic vehicles.
The city has a thriving cultural scene, a vibrant nightlife and a vast number of highly acclaimed restaurants offering its regional cuisine.
The city hosts the annual World Cosplay Summit at the beginning of each August, which attracts fans of manga and anime from all over the world and is only some 60Km away from Suzuka Circuit that hosts the Japanese Formula One Grand Prix.