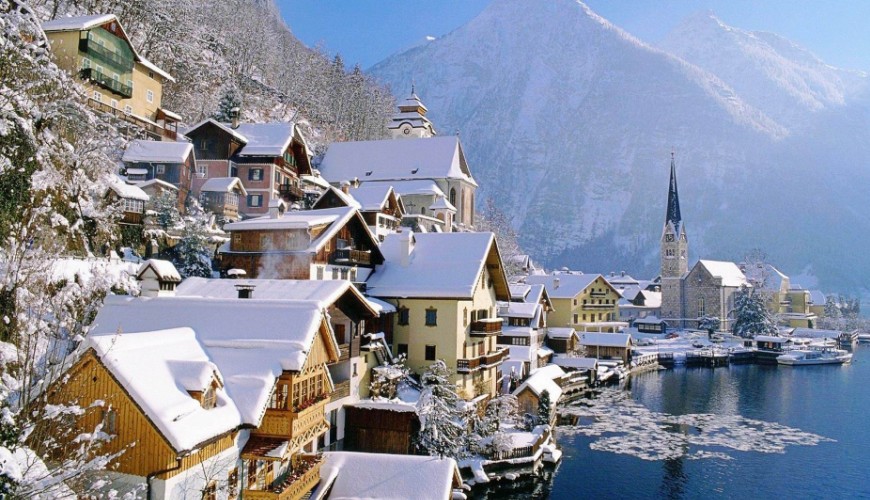 Austria offers alpine scenery, world-class museums, grand palaces and ornate abbeys on a par with the famous landmarks of Paris and London. Some of Austria's cities like Vienna and Salzburg, rich in cultural history, has given birth to symphonies by Beethoven and waltzes by Strauss and you will soon discover musical icons Mozart, Schubert and Strauss are championed everywhere.
Austria is frequently cited as one of the best places to live in Europe, and it is not difficult to see why. Remarkably safe and clean, it offers plenty of culture, natural beauty and elegant Baroque and neoclassical architecture.
For a small county it offers a great deal of diversity. Relax and enjoy a hot drink in one of Vienna's famous coffee houses or hurtle down a black run in the skiing paradises of Kitzbühel and St Anton. Skate across icy lakes in the winter or in the summer months seek out wildflower meadows during a summertime hike. Enjoy the intricate church interiors and the lavishness of the old Habsburg palaces or simply tuck in to a delicious goulash in a rustic country inn.
Outside of the major cities, the rolling landscape of Austria provides endless entertainment with quaint villages and fashionable resorts dotting the valleys and vistas of the Austrian Alps.
Austrians tend to be relaxed, gregarious people and Austria is a place to recline, relax and relish.