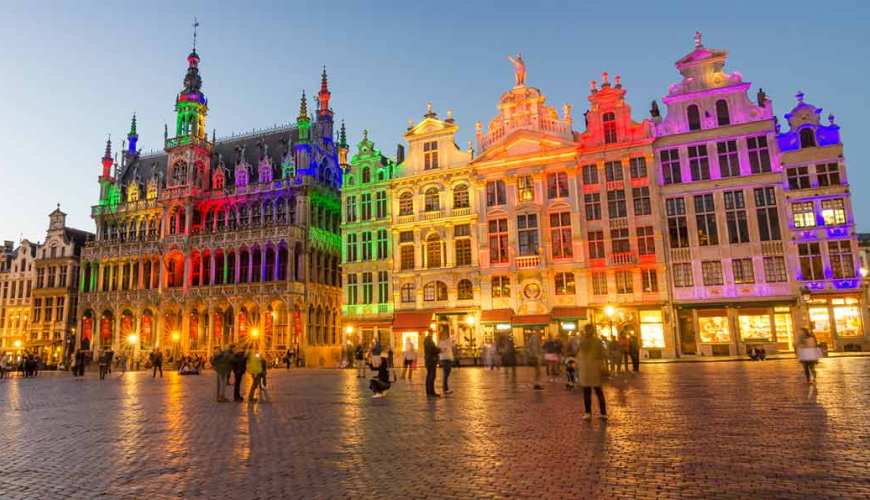 Brussels, the federal capital of Belgium, is well known for its squares, monuments and magnificent museum is a thriving cosmopolitan metropolis. The buildings in the city are a fascinating mix of architectural styles. The impressive main square (Grand-Place) with the town hall and surrounding alleyways and old houses is one of the finest in the world.
Brussels is a treat for your senses with awe inspiring architecture, mesmerising sounds and smells and gourmet chocolate and Belgian beer to satisfy your taste buds. There's no shortage of things to do here, whether it's getting up close and personal with the Manneken Pis (a tiny statuette of a urinating boy) or marvelling at the riotous colour of the works on display at the surrealist Magritte Museum. The National Opera House and many other theatres host a variety of events and concerts for those wanting some high culture.
With the reputation it has for food, there are plenty of top class restaurants offering gastronomic delights for you to choose from and a good meal can be rounded off with a drink or two in any of the lively bars located near the Grand Palace.
This vibrant, energetic and captivating destination will have you gripped by its unique spirit and attitude.