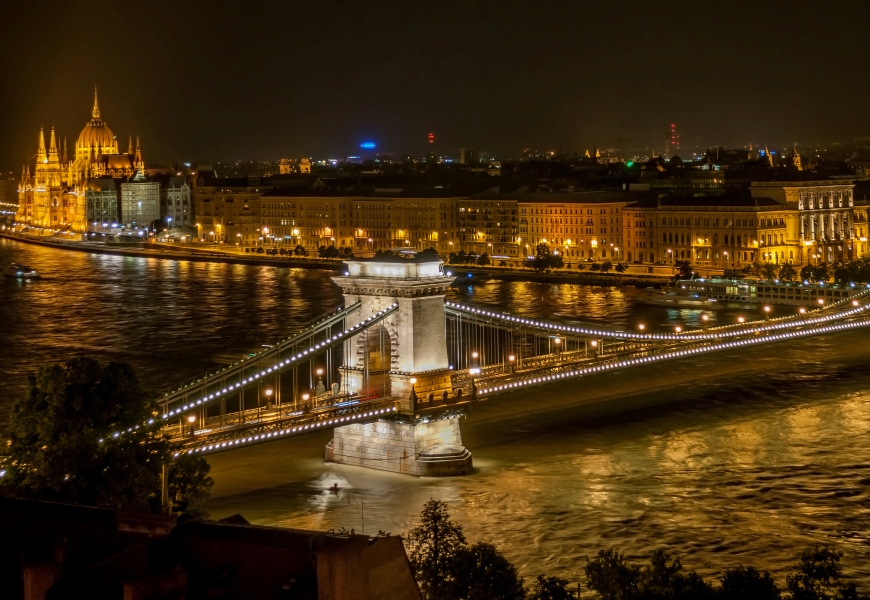 Budapest, Hungary's capital, is a truly unique city with an abundance of remarkable architecture and culture. Divided by the glorious Danube River (Duna), the city of Budapest boasts some spectacular natural scenery, including the westerly Buda Hills and the Great Plain, which lies directly east of the Danube itself.
This picturesque and charming old city is enriched with the relics of centuries of invasions and occupations. It offers breathtaking classical architecture and stunning vistas across the wide Danube River.
This is also a city of festivals, concerts and the arts and often plays host to renowned operatic and music events as well as its many amazing galleries and museums. Make the time and visit one of Budapest's famed spa baths or sample the wonderful local cuisine in one of the city's many established restaurants.
No trip to Budapest is complete without first visiting some of the capital's most notable sights. The Buda Castle is amongst the most well-known and is also known as the Royal Palace, dominating the area from the top of Castle Hill. Equally impressive is the Hungarian Parliament Building alongside the Danube, and the glorious St. Stephen's Basilica, both of which tie as Budapest's two tallest buildings.
Budapest is a city for all to enjoy. Budapest can be a romantic getaway for two, a memorable experience for music or opera lovers, fun for families, fascinating for sightseers, or a rocking time for festival goers.