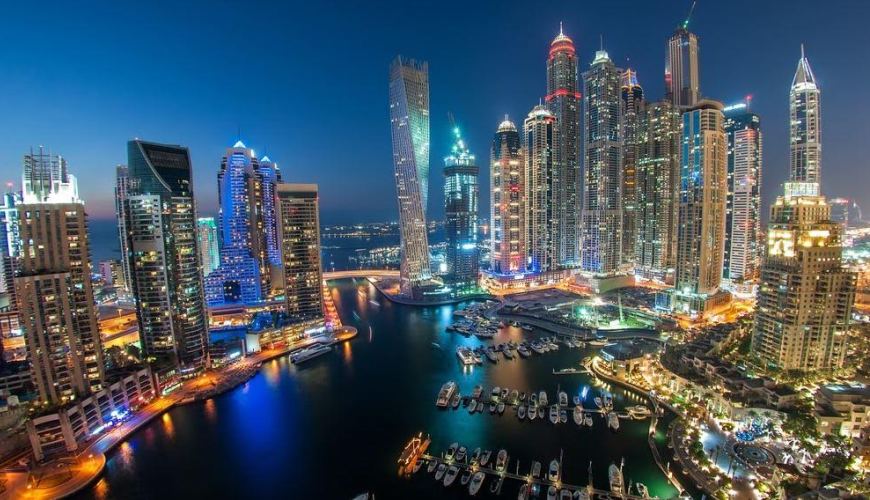 The United Arab Emirates (UAE) on the south eastern tip of the Arabian Peninsula comprises of seven separate Emirates.
Comprised of little more than sand dunes and fishing villages a century ago, the UAE today is a modern, trendy, headline-grabbing destination with high-rise cities, state-of-the-art tourist infrastructure, world class duty free shopping and excellent beaches.
Out of the seven separate emirates, the most popular are Dubai and Abu Dhabi. Both are home to an ever increasing number of gleaming high rise buildings, luxury accommodation, gourmet restaurants, nightclubs and of course superb shopping malls.
For those looking for an Arabia experience you can indulge in some camel trekking, desert stargazing, 4×4 trips through sand dunes or cruise on a dhow. You will always find something to keep you occupied in the UAE.