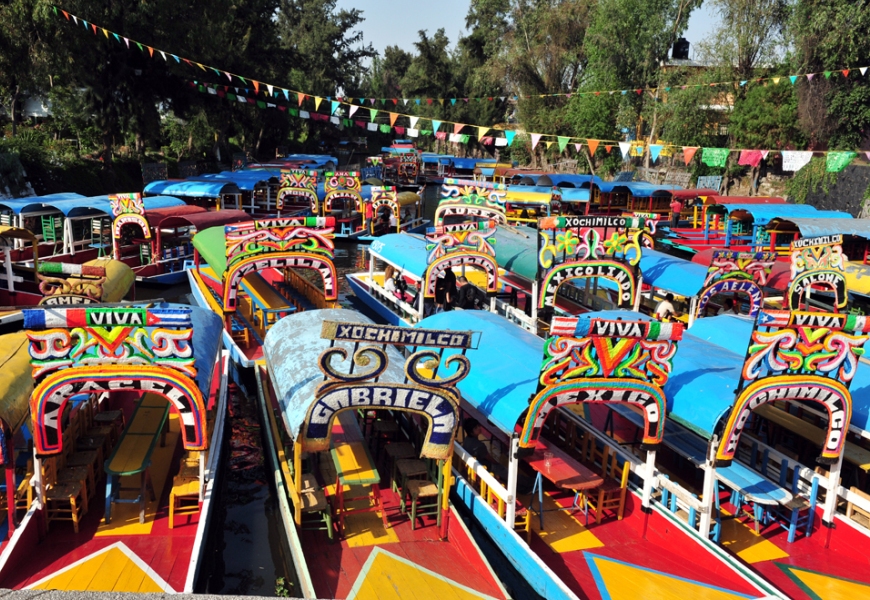 With Aztec and Spanish influences, Mexico City is a fascinating, frenzied, colourful ancient city.
Mexico City is one of the world's biggest cities and it very much is a hip and lively place to be. It is a modern city with a mixture of extreme affluence and poverty. As with all other major modern cities, here too you'll find a lively café culture and a trendy nightlife.
As well as an array of inexpensive restaurants serving varied local cuisine, it has dozens of well established museums, colourful craft markets and vast parkland. The expansive Bosque de Chapultepec is one of the largest city parks in the world, while Desierto de los Leones is a forested wilderness on the city's edge.
There are also the brightly painted, open-topped trajineras (barges) trawling Mexico City's mysterious ancient canal system in Xochimilco – all that remains of the lake that the Aztecs' city was once built over. It's an essential slice of the city's rich past that's all but lost forever after the conquest.