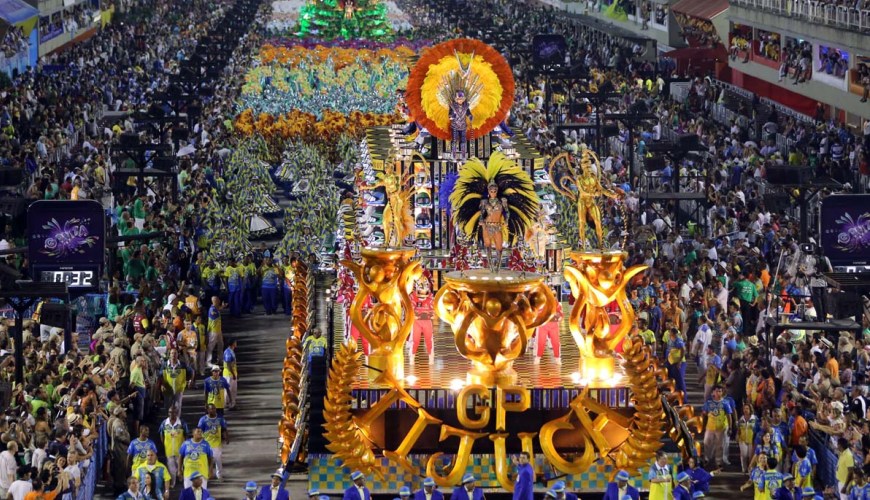 Brazil is the largest country in South America, the fifth largest in the world and is home to the mighty Amazon River, the pulsating party city of Rio de Janeiro with its traditional annual Carnival, passionate soccer fans and some of the most beautiful beaches on earth. Brazil is also a country of great diversity, from the bustling urban mosaic of São Paulo to the infinite cultural energy of Pernambuco and Bahia, the wilderness of the Amazon rainforest and world-class landmarks such as the Iguaçu Falls, there is plenty to see and to do in Brazil.
The greatest draw, however, are the Brazilians themselves. The Brazilians are passionate people who love to have fun, party and enjoy themselves and before you know it, you'll find yourself mingling with the locals and embracing the culture.
Brazil is truly blessed with natural beauty. Sparkling beaches, winding rivers, dense jungles, rocky mountain peaks, abundant wildlife, breathtaking waterfalls and isolated villages of the Amazon are all here in Brazil.
Those looking to spend some time in one of the major cities will not be disappointed. Cities like Rio de Janeiro, Brasilia and Sao Paulo are well established cosmopolitan cities and offer visitors a bewildering array of cultural activities, a collection of museums and art galleries, restaurants and places to party until the wee hours of the morning.
Those in search of some outdoor activity can choose from shooting the big surf of Santa Catarina, snorkelling, bungee jumping or abseiling in one of the selected National Parks.
Whatever you're looking for, rest assured, Brazil has it in spades.