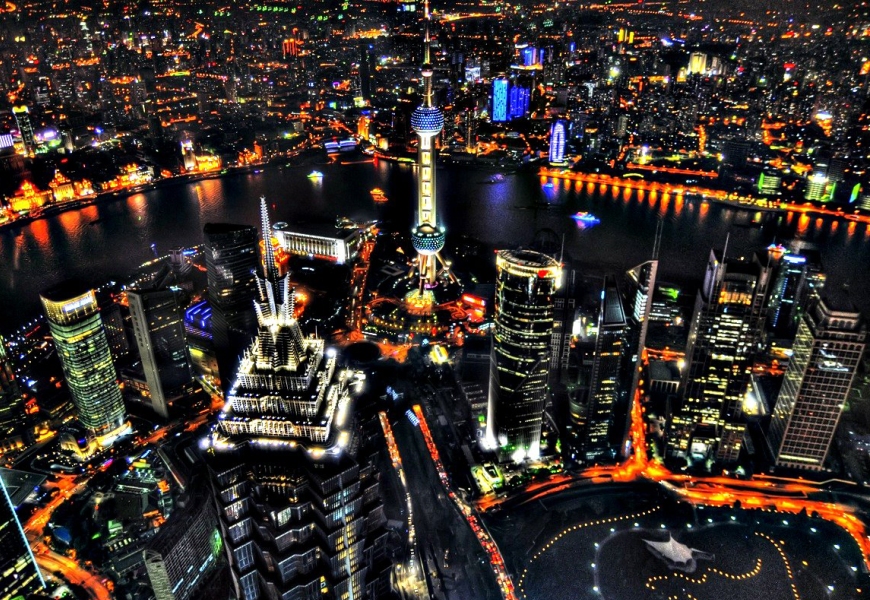 Shanghai and the surrounding municipal area the largest city in China, it is also the largest in the world and is very much seen as the showpiece of a new more modern China.
Shanghai's stronghold, both as a trading city and tourist destination for travellers, isn't a recent phenomenon. It is been recognised as such since the 19th century. A somewhat less popular city in the 1940s has undergone a tremendous transformation over the last 50 years and is now a city with modern skyscrapers buildings mostly dedicated to all things financial.
Even though it may not be so prominent as in other parts of China, you can still enjoy the old Shanghai in the form of modest temples and monasteries. The City God Temple of Shanghai, tucked away within the old walled city neighbourhood, is a good example. Surrounded by century old shops, it is evocative of an earlier era.
Let Shanghai appeal to your senses, with its buzzing culinary scene, awe-inspiring architectural heritage and enticing neon nightlife. Take the time and indulge in some shopping and discover why the shopping scene here has led to the nickname 'oriental Paris'.