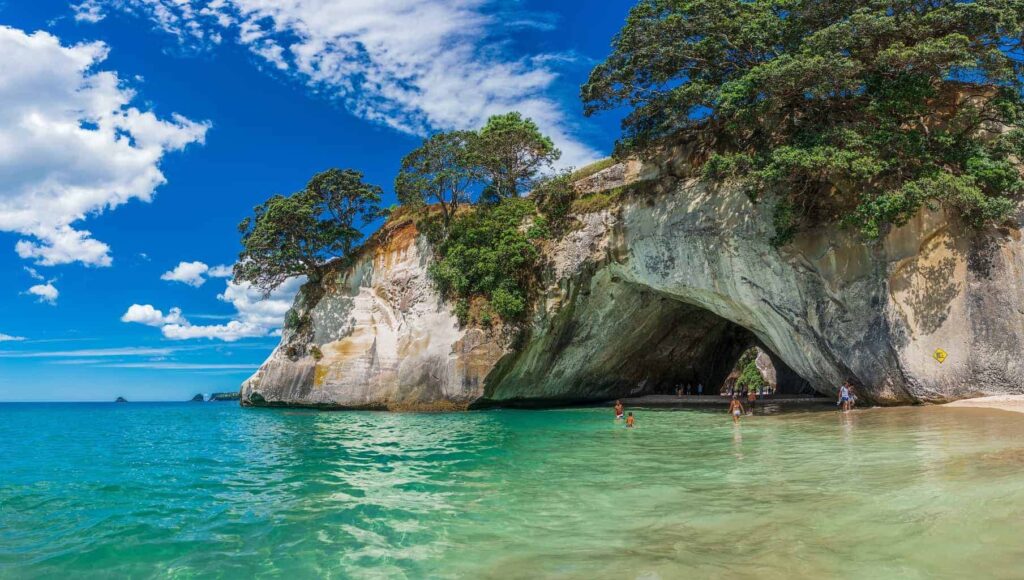 There is no better way to tour New Zealand than on a well organised self-drive tour.
We offer a wide choice of accommodation throughout New Zealand and a good selection of rental car categories for you to choose from. Our self-drive itineraries have been handcraft by us with you in mind. On all the itineraries, we have made sure that you are not driving the whole day but there is plenty of time for you to stop and enjoy varies places of interest before you get to your final destination for the day. We've taken the guesswork out of choosing a place to stay for the night. Your accommodation will be pre-booked and pre-paid for by us. Simply arrive at the hotel and check-in!
You want to spend more time in a particular place? Not a problem. The itineraries are fully customisable. Contact us and let us know your interests and length of your stay and we will handcraft a self-drive tour package for you that will take in everything you want to do and see at a pace that's defined by you.
So if you want to explore Auckland, Bay of Islands, visit Hobbiton or Rotorua, taste some Hawkes Bay Wines, relax on the beaches and bays of Abel Tasman National Park, venture into the glacier and mountain country at Franz Josef or Mt. Cook, the adventure of Queenstown and pristine Milford Sound then let us show you the way.