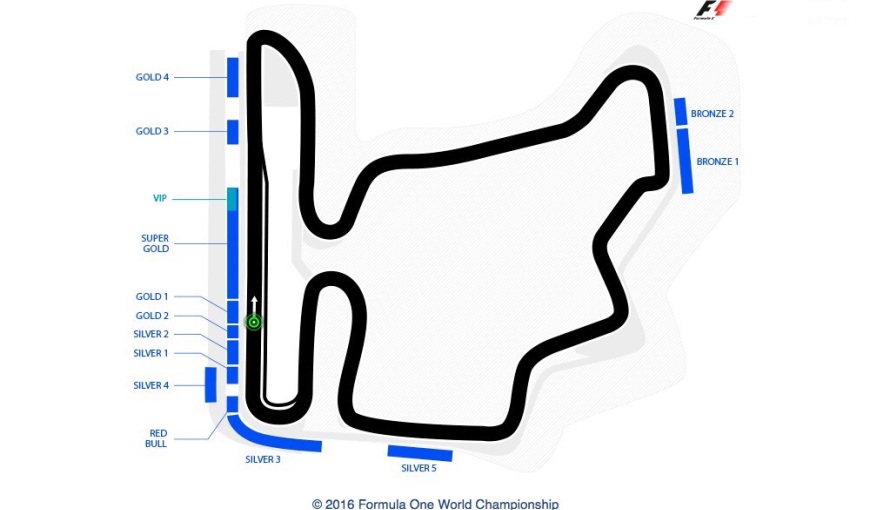 Circuit Name: Hungaroring
First Grand Prix: 1986
Number of Laps: 70
Circuit Length: 4.381 km
Race Distance: 306.630 km
Grand Prix dates: 2 – 4 August 2019
Budapest Package Includes:
3 Nights
IN: 2 August  OUT: 5 August 2019
Daily Breakfast
3 Day 'General Admission' Ticket
Sunday circuit transfers (Option to add Saturday)
Informal social drinks with like-minded F1 fans
ROOMbach Hotel, Budapest Centre
From $889 per person

Mirage Medic Budapest

From $1,225 per person


Available Ticket Categories & Description
General Admission
The general admission area surrounds the biggest part of the circuit. Since the surrounding of the circuit is very hilly, there's a good view at some spots of the general admission area. There are no giant TVs in the general admission area.
Bronze 2 Grandstand
The Bronze 2 Grandstand has a very good view of the race track, which makes this grandstand very popular on the Hungaroring. In addition, there is a giant TV screen opposite the grandstand.
Silver 3 Grandstand
The Silver 3 Grandstand is located in the last curve before the start/finish. You have a view of the entire start/finish line as well as the 2 previous curves and as far as to the Silver 2 Grandstand. There is a giant TV screen opposite the grandstand.
Gold 4 Grandstand
The Gold 4 grandstand is located at the end of the start/finish straight just opposite turn one. In 2003 the start/finish straight was rebuilt and the first turn made even tighter, so overtaking action is guaranteed there. Opposite the grandstand there is a giant TV screen.
Super Gold Grandstand
The Super Gold Grandstand has the best view of the start and finish straightaway and of the boxes. In addition, there are giant TV screens opposite the grandstand. The Super Gold Grandstand is also the only covered Grandstand at the Hungaroring. Behind the Grandstand is the Official Teams Merchandising and Exhibition Area.
Paddock Club Hospitality
The ultimate in F1 Hospitality, to include VIP access to the circuit, viewing from above the pit garages and entertainment.
[google_maps id="3600″]
* Conditions: Prices per person in NZ$, twin share on board basis and ticket category as listed above . Payment: 60% non-refundable deposit due at the time of booking. Balance due 90 days before departure. Balance is subject to exchange rate fluctuations and price is guaranteed only upon receiving full payment. Subject to availability and AIM Holidays T&Cs as listed on our website.