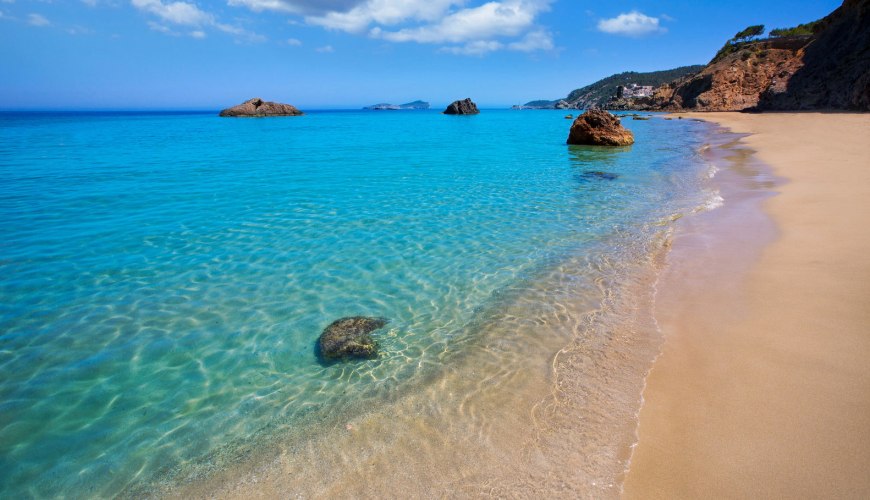 With its splendid coastlines, sun-kissed islands, charming cities, 43 UNESCO Heritage Sites, exquisite gastronomy and highly passionate sport fans, it is easy to see why Spain attracts over 53 million visitors a year.
Visitors looking to enjoy a beach holiday will be spoiled for choice as the country has over 8,000km of beaches. Most of these visitors head off to well established areas like Ibiza, the Costa Blanca, the Costa Brava and Costa del Sol – areas where the climate is idyllic and the nightlife is vibrant. If you are looking to see and experience the real Spain, then veer off the tourist trail and you'll come across quaint fishing villages, splendid retreats and secluded beaches.
Spain though is much more than a holiday in the sun. It's a country full of history and culture and offers an outstanding assortment of things to do and see. Head to Barcelona to admire the architectural feats of Gehry and Gaudi, climb the now-capped peaks in the Pyrenees, go hiking in the ancient pilgrimage route of St James's Way or mingle with the rich and the famous in Marbella.
And then there are the cities; Madrid, Barcelona, Bilbao, Seville, Valencia…. Each one of these spirited metropolises offers a distinct combination of history, culture, architecture and cuisine.
With so much to offer and ease of access to other European destinations and North Africa, it is no surprise that many visitors return to Spain again and again.