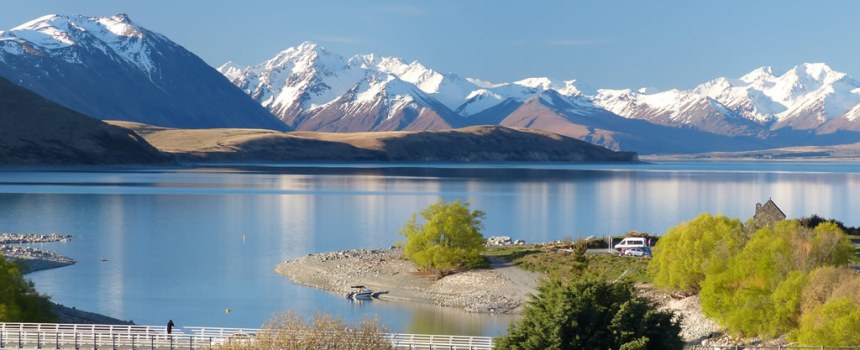 There is perhaps nowhere in the world more enchanting, nor more naturally beautiful, than New Zealand.
Widely held to be one of the most breathtaking countries on the planet, New Zealand is a phenomenal destination.
The jagged mountain peaks, remote valleys, sparkling beaches, scenic fjords, raging rivers and pristine lakes and gorgeous forests make up the stunning scenery of New Zealand.
The North Island maybe less visually dramatic than its southern counterpart, but it is home to around two thirds of the country's inhabitants. You will find in the North Island the majority of the major urban centres, including the capital Wellington and the dynamic city of Auckland. The North Island though still offers an array of volcanoes, thermal regions, picturesque beaches and the magnificent Bay of Islands.
In contrast, the south Island has less people but has the country's most spectacular scenery. Soaring mountain rangers, glaciers, fjords, wide-open expanses, empty beaches are all here. Those seeking an adventurous and active holiday can take their pick from hiking, cycling, climbing, white-water rafting, caving, sky-diving, bungee jumping and more. Make sure to pay a visit to adrenaline-packed Queenstown, the 'extreme sport capital of the world'.
The urban life and culture of New Zealand is just as fascinating, with the traditions of both Maori warriors and British settlers playing a part in everyday life. Major cities like Auckland, Wellington and Christchurch have excellent restaurants and nightlife, and fascinating museums and cultural attractions too.