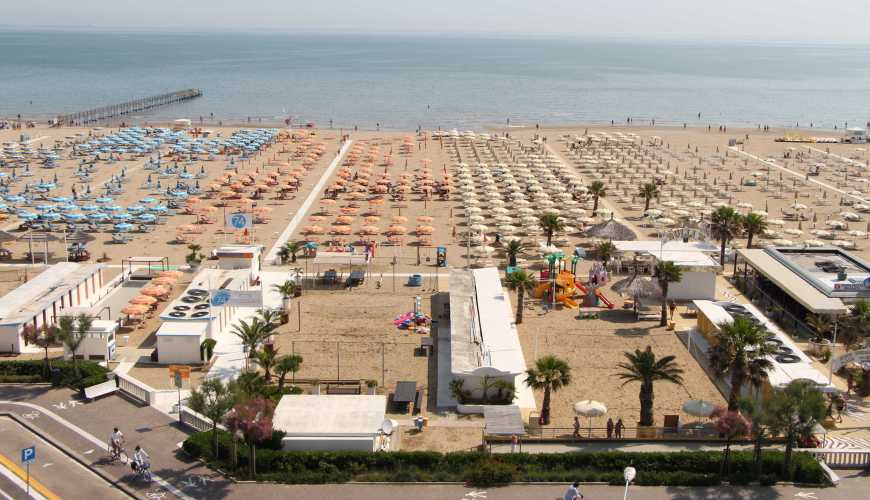 This long-established beach resort has been attracting holidaymakers since 1843.
For those in search of a lively seaside holiday in the sun, Rimini offers endless sandy beaches, a stylish marina and over 500 bars.
Rimini caters for all tastes and budgets. It is a great family resort destination with many theme parks, family-friendly restaurants and hotels. For those looking to dance till they drop, there are numerous nightclubs to choose from.
The old town of Rimini is well worth exploring. It has several Roman remains and a Renaissance monument, the Tempio Malatestiano. This is a stunning 15th-century temple that was built as a memorial tomb for the (fourth) wife of a powerful local ruler, Sigismondo Malatesta, and contains several pagan motifs. It also has a crucifix by the great artist Giotto.
Make the time to get out of the city and visit the other more peaceful Italian cities close by and the unspoilt green country side.