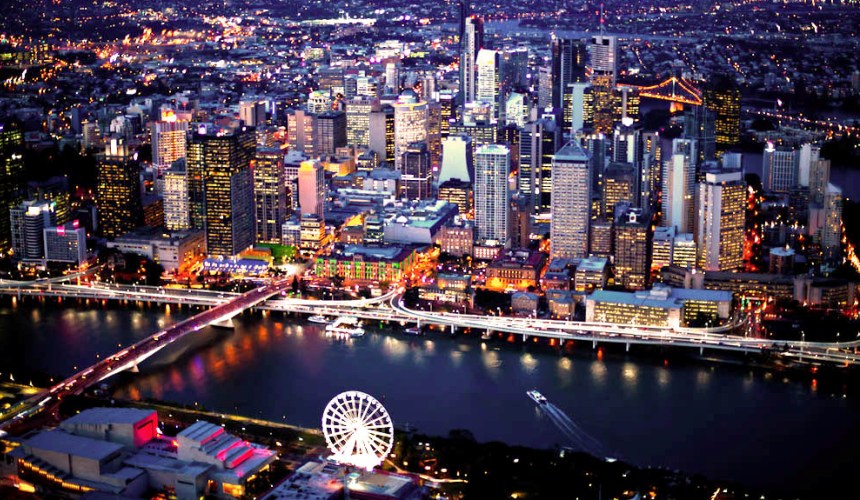 Brisbane is one of Australia's oldest cities and is Queensland's vibrant capital that is as popular with Australians as it is with international travelers.
Brisbane is still growing but already has a bustling cultural scene with an ever increasing number of suburbs away from the city centre dominated by the business district.
Brisbane offers to its visitors museums, boutique shops, fashion stores, factory outlets and an array of restaurants to meet all tastes and budgets.
The state of Queensland, situated in the northeast corner of Australia, is a popular and diverse region that attracts visitors all year round and is known as the 'Sunshine State'.
Its major attraction is the Great Barrier Reef. The Reef is a World Heritage listed Marine Park that stretches along the Queensland coast. Queensland is also home to four other UNESCO World Heritage Sites: the Australian Fossil Mammal Sites at Riversleigh, the Wet Tropics of Queensland, the Gondwana Rainforests of Australia, and Fraser Island.
Further south, beyond the state capital Brisbane, is the Gold Coast. A popular all year destination for those seeking a swim or catch a surf in one of the many patrolled beaches along the 70 kilometres of coastline.
Tropical North Queensland is as much about the rainforest as it is the reef – get to the Daintree National Park and Cape Tribulation to see the forest meeting the reef on a simply stunning beach