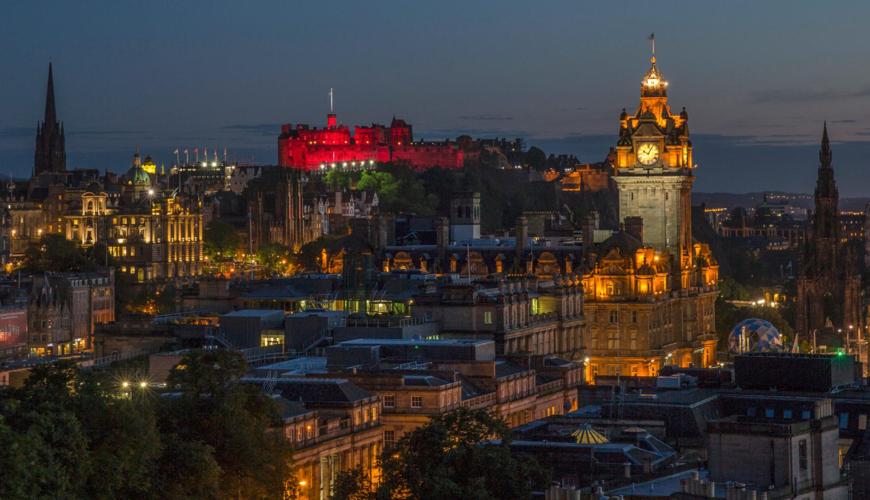 Edinburgh, the Scottish capital, is a modern metropolis with stunning architecture, fabulous shopping, Michelin-starred restaurants and a first rate nightlife. It also has a number of museums, medieval castle, theatres and an exciting and full cultural calendar. The best way to see Edinburgh is on foot where you climb steeps steps through the Old town or stroll down the wide boulevards of the stunning Georgian New town.
Edinburgh hosts several annual festivals attracting performers as well as visitors from all over the world. August sees the smallest venues fill with comedy, music and theatre shows as the Fringe comes to town. Be in Edinburgh in August when The International Festival take place which draws crowds to dance performances and classical concerts throughout the month.
Head beyond the city to explore Dean Village and go on via pretty Stockbridge, where you'll find a tempting assortment of delis, quirky shops and cosy pubs. At the heart of nearby leafy Inverleith's century-old mansions is the renowned Royal Botanic Garden, an Edinburgh institution.