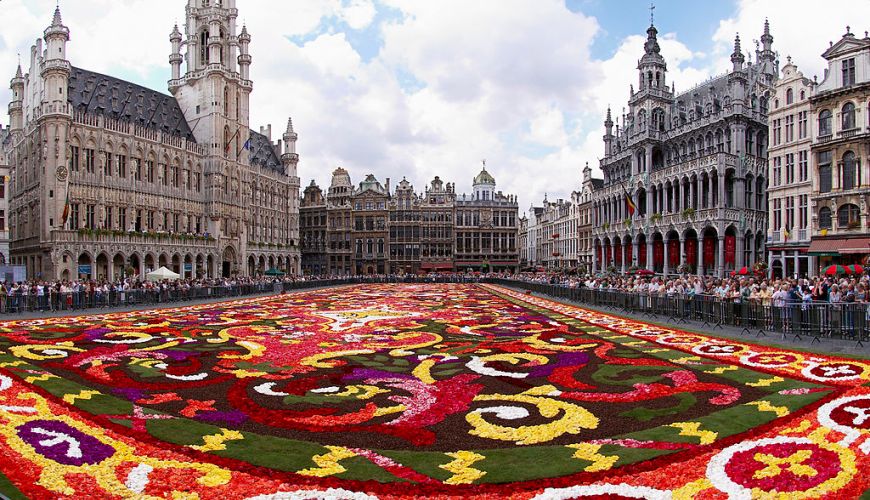 Sandwiched between London, Paris, and Amsterdam, Belgium packs in a variety of cities and landscapes that offer many attractions for visitors. Despite its small size, Belgium has three regions each with distinct personalities;
Flanders (the predominantly Dutch-speaking north), Wallonia (the predominantly French-speaking south) and the capital region of Brussels.
Flanders is filled with museums and medieval architecture, its countryside studded with white-washed hamlets and miles of cycling paths. The North Sea coastline offers opportunities to try land boarding or kite-surfing. Wallonia, meanwhile, follows a slower pace. Steeped in folklore, its main towns have a faded French elegance and are ideal jumping-off points for exploring the rolling hills of the Ardennes.
Belgium fires one's imagination and tourists from all over the world are attracted to Belgium. The major cities are lively and cosmopolitan with museums, palaces and art galleries. It also has modern attractions like the centre of Comic Strip Art and Walibi Belgium amusement park.
Belgium plays an important role in the gastronomic life of Western Europe. The Belgians are well known for their exuberant lifestyle and they take pleasure in their guests enjoying themselves. The restaurants are outstanding, and what is more agreeable to finish a beautiful day, than the enjoyment of a Flemish meat casserole with a Trappist beer from the Ardennes?
Though often overlooked for its more famous neighbours, a holiday in Belgium offers attractions and activities to please travellers of all ages and interests.